杉 下 制 也
写真家
​1985年 岐阜生まれ
2007年 成安造形大学卒業後、美術を5年間教える
2012年- 写真家 山下順 氏 師事
2013年- NACASA&PARTNERS カメラアシスタント
2014年 独立
関西を拠点に、各地、各国に赴き、建築、教育、ファッションを中心に、雑誌、カタログ、WEBにて活動中。
Seiya Sugishita
Photographer
1985 Born in Gifu, Japan.
2007 Graduation from Seian University of Art and Design.
2007-12 Art teacher at several Elementary Schools and Junior High Schools in Shiga prefecture and Kobe city.
2012 Photography assistant of Jun Yamashita.
2013-
Photography assistant of
NACASA&PARTNERS Inc.
2014 Self employment
Based in Japan, the main topic of photographs is architecture, education and fashion.
Published in magazines, catalogs and websites.
---
​
©2011-17 Seiya Sugishita All rights reserved
Powered by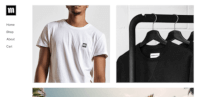 カスタマイズ可能なテンプレートを使用してあなただけのウェブサイトを作成しましょう。